Christmas Gifts for DCF Families
:
Attention Antioch Beverly: We still have some slots to fill! This is an excellent opportunity to show Jesus' love to families in need during the Christmas season!  To view available sign-up slots please click HERE. Please note that gifts will be due by December 12th, please plan accordingly with your shopping, and stay tuned for the specific gift drop off details! If you have any questions please contact Travis Shultz.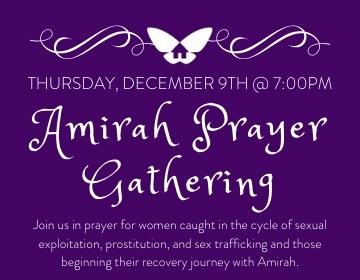 Amirah Prayer Gathering
:
Amirah has invited us to join them in prayer for women caught in the cycle of sexual exploitation, prostitution, and sex trafficking and those beginning their recovery journey with Amirah.
This prayer gathering will take place on Thursday, December 9 at 7:00PM; and can be attended either VIRTUALLY or IN PERSON (@Silk City Coffee. in Manchester, CT).
You can view the full event details here: https://www.amirahinc.org/church-partners
​Click the HERE to register and join either via Zoom or In Person.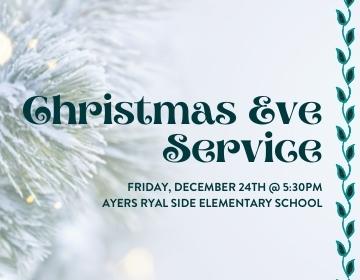 Christmas Eve Service
:
Please join us in celebrating the birth of Jesus at Antioch Beverly! We will be holding a Christmas Eve Service on December 24th at 5:30pm and we will be meeting at Ayers Ryal Side Elementary School. Friends, family, and newcomers are all welcome to join!
Lifegroups
:
Recently we announced our Lifegroup offerings for the fall of 2021! If you are interested in joining a lifegroup, have a question for one of the leaders, or want to know more information, please visit the Lifegroups page on our website!
Discipleship Groups
:
The past couple of weeks, Brian has been encouraging us to start or join a discipleship group. A discipleship group is 2-4 people who gather regularly to talk about their life of faith and process their relationship with Jesus. Read the Bible during the week, then meet up and ask these questions:
1. What emotions are you feeling?
2. What is God saying to you?
3. How are you going to respond?
Sunday Morning Service Opportunities
:
In recent weeks, Brian has been talking about the five rhythms of church: one-on-one connection with Jesus, family worship, community groups, Sunday morning ministry, and connection with our neighbors. Below we are highlighting the different ways you can serve on Sunday morning. Feel free to reach out to the following leaders if you are interested in a specific area! If you are looking for a way to serve, but aren't sure which team you would like to join, please contact Brian Carlson and he can help guide you.
Sound Team - please contact Matt Newby
Livestream - please contact Sarah Chechowitz
Projection - please contact Anita Coco
Hospitality - please contact either Kathie Newby or Brian Ocock
Children's Ministry - please contact Ben Hanchett
Prayer Ministry - please contact Melanie Melanson
Worship Team - please contact Katie Hanchett
Stay updated on any changes in our COVID-response! We send out weekly updates about ways we're meeting together, how to get involved and connect with others. Note: we will never forward your information to third parties, and you can unsubscribe easily at any time.