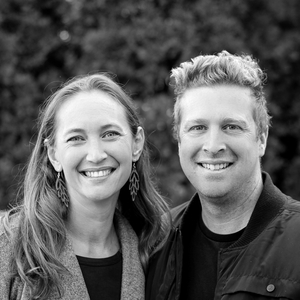 Ben and Katie Hanchett - Interim Pastors
Katie is originally from New England while her husband Ben grew up on the mission field in both South Africa and Australia. Those worlds would collide when they met each other at Gordon College and they, along with their three kids, have been putting down roots on the North Shore of Massachusetts ever since. They love time at the beach, outdoor activities and travel and are passionate about Jesus and the transformational power of living a life that is committed to following him.
Ben and Katie joined Antioch Beverly, formerly The Harbor, in 2009 and have loved being a part of a community that is committed to Jesus and His purposes! They have served in a variety of capacities; most recently Ben led our children's ministry and Katie led (and continues to lead) our worship ministry and they both have led lifegroups and discipleship groups. In August 2022 they became the new interim pastors of Antioch Beverly.
Our Local Board Of Elders:
Katie Hanchett
Katie and her husband, Ben, started attending Antioch Beverly shortly after having their first child and moving back up to the North Shore. She fell in love with the North Shore while attending Gordon College and was excited to move up to Ipswich after spending a few years in the Boston area.
They since have added a couple more to the mix and have three children: Micah, Chloe, and Nathaniel. When she's not home with her kids, Katie enjoys serving on the worship team and in the nursery, as well as working part-time as a Spanish tutor and piano teacher.
Keith Krass 
Keith grew up in the Chicago area before migrating to the Northeast for college. Shortly after graduating, Keith began attending Antioch Beverly where he met his wife, Sarah. He completed a Master of Theology degree at Gordon-Conwell theological seminary, and works in marketing at a local software company.
Keith and Sarah have three kids: Lukas, Charis, and Jake and Keith is particularly proud of the fact this his children are Cubs fans.