World Mandate 2022 - More Like Jesus
What:  World Mandate NE 2022
When:  Feb 11 - 12
Where:  Antioch Waltham - 17 Spruce Street, Waltham
Register HERE: tinyurl.com/WorldMandate2022
Early Bird Registration:  Ends Jan 23
---
Join us for our Antioch World Mandate New England Conference February 11-12, 2022!  This conference is our annual gathering of our local Antioch New England churches to worship Jesus, and hear from the Lord together how to live intentional, missional lives.  Our theme this year is More Like Jesus, and we will explore what it looks like to walk, talk, and be more like our Savior, Jesus Christ.
Registration is open and seating is limited, so sign up early!  Early bird pricing is $45 for adults until January 23 and prices for youth/children is $30.
We are offering a virtual option for those who can not attend in person (link to view will be emailed to pre-registered virtual viewers on the day of the conference).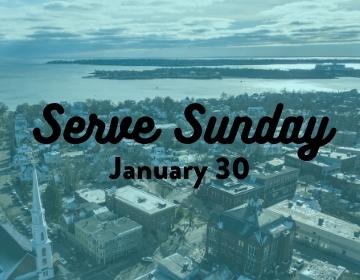 Serve Sunday
January 30
On January 30th, we will be participating in Serve Sunday! We will gather at Ayers at 10:00 for a time of worship and will then be dismissed to take part in various service projects at the school.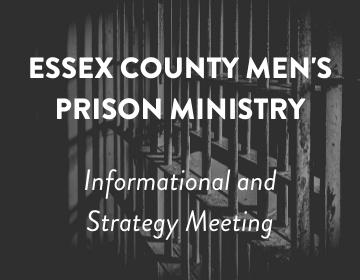 Essex County Men's Prison Ministry Informational Meeting
Volunteers are needed to bring more Christian programming to the Middleton House of Correction. They are looking for teams of 3-4 volunteers (preacher, musician, and MC/prayer leader) to help fill the 3-4 services on Sunday mornings and afternoons. An information and strategy meeting will be held on Wednesday, February 2nd from 6:00 until 7:30 pm at Middleton Congregational Church (68 Maple Street, Middleton, MA). Attend to learn more about this amazing opportunity for gospel outreach!
Volunteer requirements include:
vaccination
application and background check
go through Essex County Sheriff's Dept. volunteer one day training on a Monday in February or March
be compassionate, motivated and have good boundaries
commit to at least a year
Please RSVP to lead volunteer Dr. Katherine Horvath at khorvath@gordonconwell.edu and/or Rev. Brian Bethke at Brian@middleton.org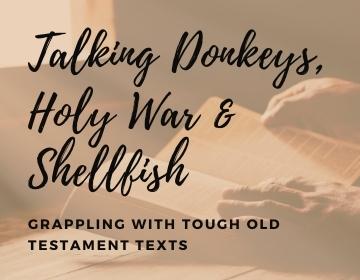 Old Testament Course
Sundays beginning February 6th, 8:30-9:30 am
At first glance to the modern Western reader, some Old Testament passages can seem mythical, violent, oppressive, or bewilderingly irrelevant. Consequently, these significant barriers to accessing the OT often lead to its neglect in the church, resulting in a less intelligible and compelling gospel. This six-week course aims to confront these gut reactions, wrestle with our questions, and suggest ways forward in coming to love God more by reckoning with hard passages in the OT Scriptures he has given us.
Topics: 1. Intro: Why the OT is hard and necessary; 2. Miracles; 3. Divine Judgment; 4. Holy War; 5. Patriarchy; 6. Law
Register HERE
Sunday Morning Service Opportunities
:
In recent weeks, Brian has been talking about the five rhythms of church: one-on-one connection with Jesus, family worship, community groups, Sunday morning ministry, and connection with our neighbors. Below we are highlighting the different ways you can serve on Sunday morning. Feel free to reach out to the following leaders if you are interested in a specific area! If you are looking for a way to serve, but aren't sure which team you would like to join, please contact Brian Carlson and he can help guide you.
Sound Team - please contact Matt Newby
Livestream - please contact Sarah Chechowitz
Projection - please contact Anita Coco
Hospitality - please contact either Kathie Newby or Brian Ocock
Children's Ministry - please contact Ben Hanchett
Prayer Ministry - please contact Melanie Melanson
Worship Team - please contact Katie Hanchett
Stay updated on any changes in our COVID-response! We send out weekly updates about ways we're meeting together, how to get involved and connect with others. Note: we will never forward your information to third parties, and you can unsubscribe easily at any time.