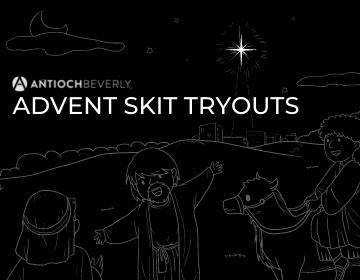 Advent Skit Tryouts
:
Children in 2nd grade and above are invited to audition for our Advent Skits on October 17th at 9:00am in the cafeteria. The skits will take place on 11/28, 12/5, 12/12 and 12/19 during our service.
The requirements for participation are:
must be able to memorize a 2 page script with parents' help
complete parent permission slip
Volunteers are also needed to help sew costumes!
Contact Sandy Hokanson with questions or if you would like to volunteer: hokansonGA@comcast.net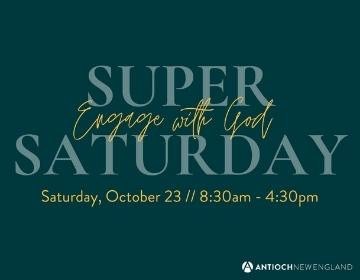 Super Saturday - Engage with God
:
Overview:
Living a lifestyle that includes a enjoyable, two-way, heart connection with Father God is what Jesus died for, yet it is not the life that most Christians experience. Confidently having conversation with God and overcoming hindrances to intimacy with Him is our inheritance as His children, and it's more accessible than we often think. Join us on Super Saturday, not just for more information, but to receive tools to engage directly with our Father and receive His heart for us. You can sign up at: tinyurl.com/AntiochSS
---
Details:
When: Saturday, October 23 // 8:30am - 5:30pm
Where: Antioch Waltham // 17 Spruce Street, Waltham
Speakers: Rick & Diane Bewsher (authors of WHOLEHEARTED! Tending Your Heart
through Being Discipled by Jesus)
Cost: $20 per person (*please note that lunch is not included - there will be time to get lunch or you can bring one with you) // scholarships are available if needed!
Sign Up: HERE
Questions: Please Email Kendra
---
Schedule for the Day:
8:30am - 9:00am Worship & Vision
9:00am - 12:00pm Modules 1 - 4
....Module 1: Biblical foundation for intimacy and conversation with God
....Module 2: Hindrances and filters to hearing God
....Module 3: Common lies that hinder/prevent intimacy
....Module 4: Forgiveness
12:00pm - 1:15pm Lunch Break*
1:15pm - 4:15pm Modules 5 - 7
....Module 5: Disappointment and anger with God, Dealing with grief and loss
....Module 6: Self condemnation, Shame
....Module 7: Tending your heart (to increase our capacity to receive from God,
....and overcome the enemy's strategies).
4:15pm - 4:30pm Break & Dismissal
4:30pm - 5:30pm Module 8
....Module 8: Practices to deepen intimacy, refreshment & renewal
Serve Sunday
:
On October 31st, instead of our regularly scheduled celebration service, we will be joining together with Highrock Church and Pilgrim Church to participate in Serve Sunday. There will be multiple opportunities to be the hands and feet of Jesus around Beverly! Stay tuned for signups!
Lifegroups
:
Recently we announced our Lifegroup offerings for the fall of 2021! If you are interested in joining a lifegroup, have a question for one of the leaders, or want to know more information, please visit the Lifegroups page on our website!
Discipleship Groups
:
The past couple of weeks, Brian has been encouraging us to start or join a discipleship group. A discipleship group is 2-4 people who gather regularly to talk about their life of faith and process their relationship with Jesus. Read the Bible during the week, then meet up and ask these questions:
1. What emotions are you feeling?
2. What is God saying to you?
3. How are you going to respond?
Homes and Support for Afghan Refugees
:
There is a group in Ipswich that is doing work with refugees in our area and some of the folks who are coming from Afghanistan will likely be settled in the area soon. We expect Afghan refugees to arrive as soon as living places are available for them. Those who have only temporary visas need to live with an American family until they are granted asylum status. This will take about 3 months. After that they will be able to rent an apartment. You can specify how large a family you can take, from 1-10 or so. There will be cross cultural training to help. If you cannot do that but want to help, supermarket gift cards and Charlie cards are needed. Also backpacks for school for the children, and warm jackets. If you can help, please email annsmith@securenym.net for contact information.
Sunday Morning Service Opportunities
:
In recent weeks, Brian has been talking about the five rhythms of church: one-on-one connection with Jesus, family worship, community groups, Sunday morning ministry, and connection with our neighbors. Below we are highlighting the different ways you can serve on Sunday morning. Feel free to reach out to the following leaders if you are interested in a specific area! If you are looking for a way to serve, but aren't sure which team you would like to join, please contact Brian Carlson and he can help guide you.
Sound Team - please contact Matt Newby
Livestream - please contact Sarah Chechowitz
Projection - please contact Anita Coco
Hospitality - please contact either Kathie Newby or Brian Ocock
Children's Ministry - please contact Ben Hanchett
Prayer Ministry - please contact Melanie Melanson
Worship Team - please contact Katie Hanchett
Stay updated on any changes in our COVID-response! We send out weekly updates about ways we're meeting together, how to get involved and connect with others. Note: we will never forward your information to third parties, and you can unsubscribe easily at any time.